Share fraud and boiler room scams
Share scams are often run from 'boiler rooms' where fraudsters cold-call investors offering them worthless, overpriced or even non-existent shares. While they promise high returns, those who invest usually end up losing their money.
Boiler rooms use increasingly sophisticated tactics to approach investors offering to buy or sell shares in a way that they say will give investors a huge return. But in the end, victims are often left out of pocket – sometimes losing all of their savings or even their family home.
"Scammed by Garrett Knight Associates cold calling?"
"Japan FSA - they claim the company appears to not exist."
"They are not registered with the SEC."
"The money I lost was paid over to a bank in China."
"I can't get my initial investment back. I have to invest more money now..."
"... one of the most well-worn 'follow-up-scams' in the business."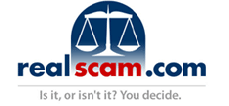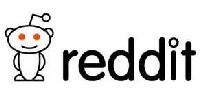 "Dodgy Boiler Room "Garrett Knight" called today …"
"I saw your post to late and my life savings is gone..."




Financial Services Agency
"Cold Calling" - Investors Alert
Today, so-called "Cold Calling," a fraudulent practice aimed at soliciting investors, is conducted all over the world. "Cold-calling" is a practice where by an entity disguises itself as a brokerage firm or an asset management firm and approaches potential investors via non face-to-face channels, such as by phone, fax, and emails, in order to solicit investment in securities or financial products. Typically, a "cold caller" makes unsolicited calls to potential investors, cajoles them into deciding to purchase certain securities, and then, becomes unavailable for contact after the investor sends the money for that purchase.
Garrett Knight Associates appears in the FSA List of non-registered or non-authorized entities as follows:
Garrett Knight Associates (Posted in July 2016)
Aria Shinagawa, Level 22, 1-3-36 Konan, Minato-ku, Tokyo, Tokyo-to, Japan
Tel: +81 3 4540 6163
Fax: +81 3 4330 1946
(see website for full listing)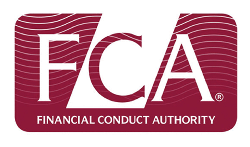 BEWARE OF THIS WEBSITE - IT NORMALLY APPEARS ON THE FIRST PAGE WHEN YOU GOOGLE GARRETT KNIGHT ASSOCIATES! WE SUSPECT THAT THIS WEBSITE IS A SCAM THAT IS ASSOCIATED WITH GARRETT KNIGHT ASSOCIATES AND THAT THEY WILL CHARGE YOU $499 TO GIVE YOU A REPORT THAT WILL FIND NO FAULT WITH GKA. AFTER THAT YOU WILL FEEL CONFIDENT TO 'INVEST' WITH GKA … AND LOSE EVERYTHING!!!